Terms & Conditions
Casino Nightclub, Guildford.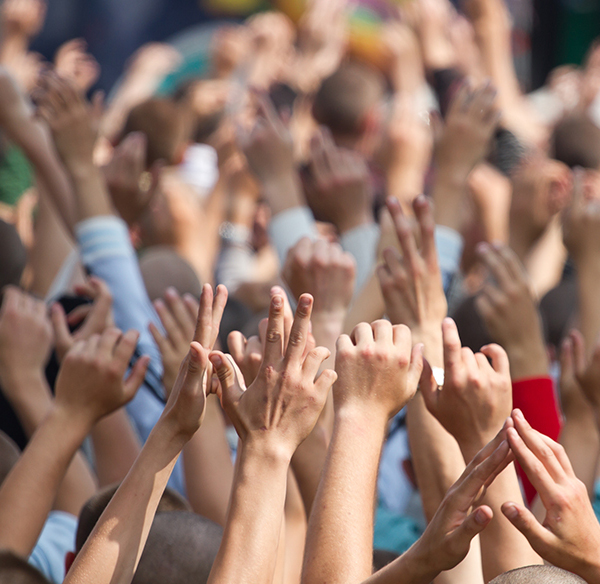 General
a) These Terms and conditions (T&Cs) incorporate, and should be read together with, any Vendor's and/or Agent's T&Cs or regulations, which you can obtain from the point of purchase from the Official Agent. Your possession of this Ticket constitutes Your acceptance of these Terms and Conditions. b) Artists and billed attractions may be subject to change. c) No liquids, gels or lotions are permitted into the event. This includes hand sanitisers and soft drinks / water in sealed containers. Sun cream over 100ml will not be permitted. Perfume and make up will be permitted in plastic or paper containers sized 100ml or less. Glass containers of any size will not be permitted. d) Empty plastic bottles no larger than 500ml may be brought into the site, including plastic sports bottles. There will be water points available on site for free water refill. Refillable metal bottles are not permitted. e) Any gels or liquids that do not comply will be disposed of by security staff. f) Do not buy tickets or goods from unlawful street traders / touts. There is no guarantee of tickets' validity for entry unless purchased from official ticket agents for the event. g) No trading or promotional activities allowed within the venue without RADAR Festival's prior consent. h) You give your express consent to your actual/ simulated likeness to be included for no fee within any audio or visual recording to be used in any media for any purpose at any time. This includes filming by the police or security staff which may be carried out for the security of customers and/or the prevention of crime. i) Food and drink will be available for purchase at the event. A challenge 21 policy will be in place for all alcohol sales on site. j) We are operating a no big bag policy and bags larger than A4 sized will not be permitted. Please see website for further details. k) Buy attending the festival, you give your permission to be featured in future advertising media that we may capture and create
Refunds
a) Refunds are only considered on major cancellation, substantial alteration or by special exception determined by RADAR Festival b) Refunds should be requested from the point of purchase, no later than one week after the event. c) A minimum of the proportionate amount of the face value of the ticket will be refunded. d) Refunds of any booking fees per ticket or per order fees are subject to the T&Cs of the point of sale.
Age Policy
a) The Event is not suitable for people under 18 years old. Under 18s will not be permitted.
Tickets
a) It is prohibited to resell tickets for the event except where resold using the official resale platform of the official ticket agent you purchased from, or where resold using a reputable, face value resale platform, such as Twickets, in accordance with the relevant agent's resale platform's terms and conditions. b) Tickets/wristbands purchased from unauthorised sources may will be rendered invalid and admission refused. We do not sell wristbands and any purchased wristbands will be refused entry. Only wristbands issued by the event in exchange for a valid ticket are valid for entry. c) You must retain this Ticket on Your person at all times during the Event. d) RADAR Festival will not issue duplicates for lost or stolen tickets or wristbands. e) Tickets must be valid, presented in full, with stubs and not tampered with (in the event of accidental damage, refer to point of purchase prior to event). Tickets remain the property of RADAR Festival. f) Tickets cannot be used as part of any marketing, media or sales promotion, without the prior written consent of RADAR Festival. g) If You have obtained this Ticket in breach of these Terms and/or if You breach any of these Terms then it shall be void, and all rights conferred on You or evidenced by such Ticket shall be void. If You seek to gain entry to an Event using a void Ticket then we reserve the right to refuse You entry to or eject You from the Event and You may be liable to legal action for trespass. Void tickets are non-refundable. h) You may only leave and re-enter the Venue during the Event at Our discretion and/or that of the Venue management. Otherwise, there will be no re-admission or pass outs of any kind. You will leave via a different route to how you arrived. i) All tickets and wristbands remain the property of RADAR Festival until 12 Noon the day after the event.
Security
a) RADAR Festival reserves the right to evict a customer without refund, and/or refuse admission. Please act responsibly. See Eviction Policy on website b) Searching is a condition of entry to the event. You may be body/bag searched at the entrances by security and detection dogs, on the site or when leaving. c) Any item(s), reasonably considered for use as a weapon, which may cause danger, offence or disruption to any other person, must be surrendered to staff. d) Any person carrying illegal items or carrying out illegal activity will be given to the Police and refused entry. Please see confiscation/surrender policy on website. e) Anyone found in possession of illegal drugs / substances may be refused entry / ejected from site and may be handed over to the police. RADAR Festival has a zero tolerance policy to drugs.
Damage / Losses
a) RADAR Festival is unable to accept any liability for personal or property damages, losses (including surrendered items) or injuries sustained at this event - other than caused as a result of our negligence. b) We may prosecute You if You cause damage to the Venue, the Venue infrastructure, or cause harm to any other person at the Event and/or Venue.
Banned Items
a) Banned from event - : Aerosols, Airhorns, Alcohol, Animals (except for assistance dogs), Balloons, Barbeques and any kind of cooking apparatus, Bicycles, Blowtorches, Chairs of any sort (including stools, floor seating and shooting sticks), Drinks including bottled water, Drones, Drugs, Gas canisters, Gazebos/parasols/large (golf) umbrellas, Glass (including glass makeup or perfume bottles), Food hampers/cool bags/boxes, Fireworks, Flags on poles, Flares, Illegal substances, Items which may be regarded as weapons, Legal highs (inc Nitrous Oxide and associated equipment including balloons), Laser equipment/pens, Liquids/gels over 100ml, Megaphones, Metal Water Bottles, Pyrotechnics, Recording or transmitting equipment, Roller skates, Scooters, Sky or ?chinese' lanterns, Smoke bombs, Sound systems (including personal speakers), Spray cans, Tabards/high viz jackets, unauthorised buses, coaches or trucks, goods with unauthorised event or artist logos Also see General c) for details on liquids, gels and lotions. b) Excessive amounts of food or cigarettes. Only bring enough for personal consumption. c) If you have a medical condition that means you need to bring your own food or drink or medication, please bring a medical note or evidence to support this. d) Anyone resisting the surrender of disallowed items or disregarding these conditions will face eviction. Items that are surrendered will not be returned. e) A challenge 21 policy will be in place for all alcohol sales on site. f) Photographic and other recording equipment is permitted if it is for personal non-commercial use only. Unauthorised professional recording equipment is not permitted. In the event of any subsequent commercial use, the bearer agrees to pay the Promoter for the cost of a licence issued by the Promoter for permission to take photographs / visual / audio recordings for commercial use. g) The use of drones or similar equipment for any reason is strictly forbidden on site
Health & Safety
a) You must comply with any and all instructions given to You by Us, Venue and/or Event staff and stewards. b) Smoking is not permitted in enclosed public spaces or buildings. This includes e-cigs. c) Excessive exposure to loud music may cause damage to your hearing. Hearing protection will be provided but we advise bringing your own. d) Pyrotechnics, lasers, smoke machines, strobe lighting/special effects may take place during some performances.
Housekeeping
a) Please use the bins and recycling points provided on and off site. b) No animals are permitted on site. c) If before or during the Event You have a complaint in relation to the Event (including without limitation in relation to Your ability to view the Event), please contact Us or a steward promptly since complaints are very difficult to deal with after the Event. d) The Event is indoors. You are strongly advised to bring appropriate clothing and footwear to protect against potential close proximity of other attendees
Information & Notification
a) Disabled Facilities are available - please email info@radarfestival.co.uk b) Event website - www.radarfestival.co.uk for privacy, eviction, confiscation/surrender policies, safety and travel information.
This event is for 18 and over - No refunds will be issued for under 18s.